Ready To Grow Your Business?
Take a Seat, We Need to Talk
You arrived here because you'd heard of us somewhere. Perhaps you saw one of us speaking at a conference, read one of our articles, or maybe a colleague told you about us. You thought you'd pay us a visit and thought, "Hmm, CubeSocial sounds like they could really help me…" 
Well, thanks for thinking that. We agree. We could really help you. A lot.
So, you found your way to this page to find out more…
But You're Not Going to Do Anything, Are You?
You're going to read this. You're going to check out all the fantastic growth our clients have achieved, and you're going to imagine yourself achieving your goal. But then, instead of taking action, you'll just close this window and spend days arguing with yourself on why this is or isn't a good choice.
And before you know it, another year's gone by, then two years, then five… then you're decades further into your business and still haven't made a change. And, who knows? Maybe one day your business really struggles and your accountant tells you that you'd better sort it out or else you're going to go bust… then, finally, you're going to decide it's time.
Or maybe, you'll end up busier than you ever imagined. Perhaps you'll have so many clients that you can't even take a day off. And as your kids grow up without you and your spouse moves on with their life, you'll wonder about what could have been if you could only achieve the life-work balance you know deep inside your heart was within your grasp… then, finally, you're going to decide it's time.
The reality is… it's not entirely your fault. There's a nefarious force at work. And this force is what stops us all from doing the things we need to do even when we know deep in our guts that it's the right thing.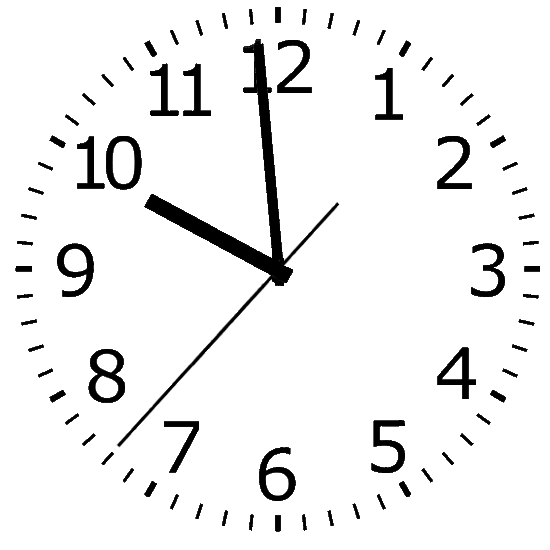 You have a thousand and one questions and it's all so overwhelming that you just end up not doing anything. In fact, when you think about marketing or developing your business, it all looks a bit like this:
So, let's do this. We'll outline everything we'll do to get things started and how the new client onboarding process works below. And then, you can make a decision if you feel it's right for you.
Sound good? Great. Let's get started.
STEP 1 - DISCOVERY CALL
We'll guide you through a short complementary chat to discover what success means for you.
STEP 2 - Get a Custom Growth Plan
We'll draw up a detailed business growth plan to get you where you want to go.
DON'T WORRY. FIRST, WE'LL JUST HAVE A CHAT 
(THIS PART IS FREE
 

AND

 

IMMENSELY VALUABLE)
Before we pitch a thing, we'll ask you questions about you and your business. We call this our Discovery Call.
We'll find out what's happening now and what you want to happen in the future.
We'll learn all about how you get your customers or clients now so that we can spot the pitfalls that prevent more of them from purchasing from you.
We'll take you through our 8-step process to reveal what might be holding you back so that we can get laser-focused on the problem that needs fixing.
Then, we'll take the time to understand what you've tried before. What worked? What didn't? What do you value in a business partnership and why?
Most importantly, we'll try to discover why you want what you want so that we can come as close as we can to getting it for you.
Throughout the call, we'll be listening. If we find we can't solve the problem you're trying to fix, we'll tell you. If we see that you need to do other things before we can help you, we'll let you know. If we find that we're not going to gel, we'll tell you.
Did we mention we won't be selling you anything during this call? That's right; we still won't. Not even at the end. No, you'll only need to think about choosing what we offer in the next call.
Then We'll Propose a Solution
(Here's where you decide if we can help you)
At this point, we'll know a fair bit more about you and your company and the kind of business and life you want to have.
With this insight, we'll go away and devise a cunning plan. Then we'll share this cunning plan with you on our next call, which we call our Proposal Call.
On this call, we'll give you a preliminary growth plan, which will include:
how we see the problem that's holding you back from the business and life you want
what we recommend to solve the problems
how long it will take
how much you'll need to invest
And then, we'll send you a copy of what we've presented so that you can take some time to mull it over. After that, you're welcome to ask us as many questions as you like so that you can be as sure as you can be that we can help you get closer to your destination – the business and life you most want.
Please. If you're not really serious about transforming your business – don't apply. We're here to be your mentor, guide, teacher, coach, and sherpa. We are not, however, miracle workers. If you're not willing to change fundamental aspects of how you acquire or educate new clients, no amount of consulting is going to help you.
If you think this is one of those cheap magic bullets, don't apply.
If you have unrealistic expectations, don't apply.
If you want something for nothing, don't apply.
If you're aren't willing to do a little bit (i.e. one to two hours a week) of extra work now for long-term exponential gain, don't apply.
There are Certain Types of People We Love to Work With…
Do you manage a small business and want to grow it?
We mainly aim our services at businesses that have a product with market traction who want to maximize their growth and take their business to the next level. If you're a business owner, marketing director or sales director who wants to smash your goals and transform your team's ability to attract and convert more leads, then we should talk!
Are you developing a start-up concept or preparing a launch?
That is not a problem. We can help you build experiments and A/B tests that will move you forward rapidly and systematically, to product-market fit. We can help you find leads you need so you can spend your time on your product and your business.
Are you A SALES DIRECTOR OR MARKETING MANAGER?
That's great. Whether you're totally new to digital marketing, or have experimented (and possibly failed) before doesn't matter. We'll guide you through the whole process. What you'll have is a very clear set of goals and targets – and that makes it straight forward for us to create a plan that'll work for you. 
So if you are reading this and thinking
"This is Exactly What I Need"
Don't wait a moment longer… book a call with us today.
Let's Start Something new

Say Hello!
CubeSocial is an award winning digital marketing agency that works with growth companies across the UK. To find out what we can do for you, simply fill in the form below and a member of our team will get back to you. Let's start something new today.