What is it
A bespoke, hands-on, 3-hour crash course in using social media to attract your ideal client and win over prospects. From optimizing your profile, through posting strategies to tracking and amplifying successes. 
Details
At your offices or via Zoom
Beginner – Intermediate
$2500/£2000
3 hr – deep dive
Up to 10
What you get
In this training, specifically designed for lawyers, learn:
How (and when) social media is valuable in a business context
How to choose the best platform to meet your goals
How to optimize your LinkedIn and Twitter profiles to appeal to your ideal client
The most common mistakes people make with their LinkedIn profiles and simple fixes
When and how to share updates that will engage (and not annoy) your contacts
Best-practice examples of how fellow lawyers are using – and gaining new instructions – from social media
Tactics to grow your social media audience and more importantly, engagement
How to work as a team to amplify your voice online
How to track what's working and build on that success
PLUS customized, interactive elements:
Interactive discussion of attendees' social media objections, goals and opportunities
Expert review of selected delegates' social media profiles and activity
Live, expert guidance while delegates update their social media profiles and draft and share posts
Q&A
Delegates should come prepared with laptops or tablets so they can update their own social media profiles during the workshop.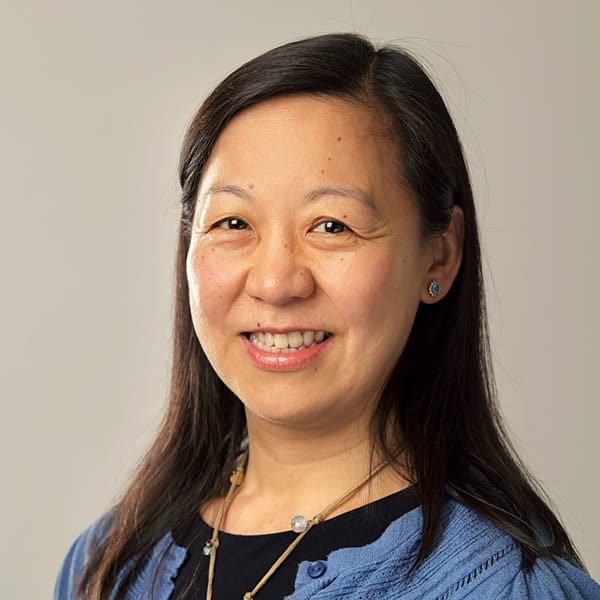 This course is run by social media expert Linda Cheung.
With 10 years' experience leading social media at CubeSocial and 15+ years working in global corporations in the City of London, Linda is ideally placed to position social media in the business landscape and… so that the value of the platforms crytalises for attendees.
This workshop is usually delivered to all fee-earners. We find most firms typically start roll-out with partners and the heads of Learning & Development and Business Development, before making it available org-wide.
⭐⭐⭐⭐⭐
Linda is fab. She breezed into the office, delivered the best and most engaging training session we have ever had and left us with clear, actionable tasks – and then checked up on us to make sure we had done them a couple of weeks later! Linda has infectious enthusiasm and a wealth of funny stories and annecdotes to support her views.
⭐⭐⭐⭐⭐
Extremely relevant! I left with clear ideas of practical steps I could take to develop my social media marketing efforts.
⭐⭐⭐⭐⭐
Linda delivered social media training for our lawyers on LinkedIn. The training was really well executed and presented. Linda clearly explained how to use LinkedIn, and was happy to answer questions, no matter how basic. The audience were fully engaged throughout the sessions. We have received very positive feedback from all those who attended and have already noticed more of our lawyers being more active on LinkedIn which is great! Thank you, Linda!
⭐⭐⭐⭐⭐
A really excellent course! I now have a lot of homework to do! 
⭐⭐⭐⭐⭐
Really enjoyed Linda's social media course – she both engaging and personable, and really knows her stuff!
Tell us a bit about you and how many people you'd like training for, and we'll get right back to you!